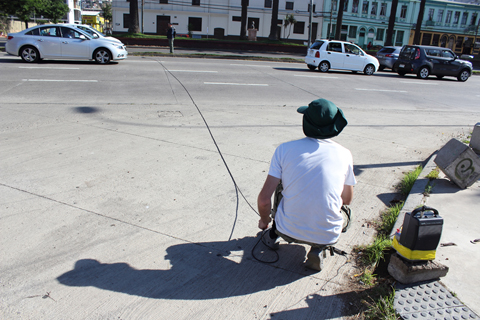 A microphone is placed on the asphalt at one side of a road.
It is slowly pulled towards the other side of the road where the audience stand.
The microphone keeps on going until it gets killed by the passing cars.

It's like your loved one being struck on his/her way back home.
It's like you passing away all of the sudden.