WHEN SOUND ENDS
September 18th, 2020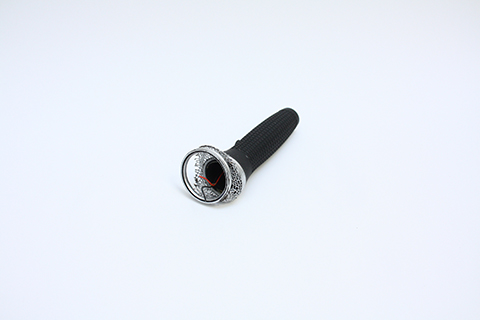 Here's a new page showing documentation material from my actions with microphones and loudspeakers from 2015 until today.
ATTACK / DECAY
June 16th, 2020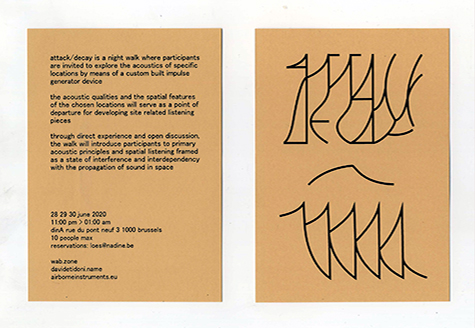 New series of night walks organised in collaboration with WAB. With the support of Nadine and the VGC. Technical development by Airborne Instruments.
NO-TAV PROTEST SONGS radio broadcast online
May 28th, 2020
Here follows the upload of the radio broadcast I did together with Franziska Windisch about (some of) the NO-TAV protest songs. The conversation has been realised for radio in between spaces and is part of a current research concerning the history of the NO-TAV movement read through its songs. More about the NO-TAV movement in eng and ita.


COLLECTED RECORDINGS on ResonanceExtra
January 21st, 2020
LUFF FESTIVAL 2019
November 2nd, 2019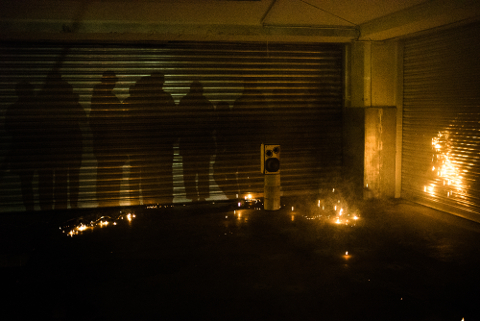 photo by Romain Gapany
SUMMER 2019 IMAGES
October 20th, 2019
TENSE EARS, susa valley, 12-18 august
July 13th, 2019
ULTRAS KARAOKE – TAPE RELEASE
June 6th, 2019
TOUCH OF THE POPS – BOOK+AUDIO, OUT NOW!
January 19th, 2019
FIRE FROM WITHIN – DOCU 2018
January 19th, 2019
SINGLE STROKES
October 29th, 2018
PERFORMANCES JUNE/JULY 2018 – DOCU
August 4th, 2018
GET SOME CHALK ON YOUR BOOTS! – EXHIBITED WORKS
August 3rd, 2018
Here are the works that I presented as part of the exhibition Get Some Chalk On Your Boots! – The sounding Cultures of Football, Oxford Brookes University, 15june>15july.

FORGET THE THEATER – GO TO THE STADIUM documents all of the times that the italian word "dai" (in english "c'mon") was used by the leaders of the ultras group BRESCIA 1911 during Brescia vs. Catania, 2015. The word "dai" is commonly used as an exhortation to urge the group to participate in the chanting.



THE SOUND OF NORMALISATION is a collection of audio recordings documenting the sound culture of the ultras group Brescia 1911 in relation to modern football and the wave of repressive measures targeted at organised  supporters groups. Each recording comes with a short introductory text and is presented here as a video with subtitles. 



ULTRAS MASHUP consists of a series of audio tracks in which recordings of football chants are mixed with the "original" songs they are based on. The work reflects on the musical aspects of football supporters' culture and supporters' practice of creation through appropriation.



ULTRAS KARAOKE is the karaoke version of a series of football supporters' chants. The lyrics of supporters are superimposed with a midi-track of the original songs the chants are based on.




AS THE SOUND BURNS
March 28th, 2018