UP IN THE VALLEY 2017 AGAIN!!!
June 2nd, 2017
forthcoming…
April 21st, 2017
27 & 29 june NIGHT WALKS part of WHERE ARE SOUNDS? exhibition, bruxelles
15 june LISTENING/INTERVENTION orpheus institute, gent
11 june NO PATENT PENDING, den haag
21-23 april BORDERLINE FESTIVAL, athens
27-30 march DELAY WORKSHOP at RICTS, brussels
17-18 feb STORMOPKOMST FESTIVAL, turnhout
NIGHT WALKS, BXL
April 20th, 2017
AMENAZA TSONAMI – VALPARAISO, CHILE
November 28th, 2016
I'll present a series of performances and interventions at TSONAMI, festival internacional de arte sonoro. 7+9+10 December, Valparaiso, Cile. Download the program of the festival.

7 DECEMBER
OPENINGS: a window is used as a filter to control the amount of sound that moves from inside to outside
FADE OUT: a loudspeaker climbs down from the top of a building hurling himself into the unknown
FEEDBACK: a microphone and a loudspeaker get closer to each other

9 DECEMBER
MY TARGET IS YOUR EYES: a loudspeaker is shouted down by the hit of a slingshot
THE BLOWS FROM OUTSIDE: a microphone is treated with hot wax and eventually set on fire
HOW FAR CAN I GET: a microphone is swung in the air up to the point where it crashes to the wall/ground

10 DECEMBER
LIVE AFTER DEATH: a microphone cable is laid onthe railway and cut by a train
ALL OF THE SUDDEN: a microphone tries to reach the other side of the road without being hit by the passing cars
INTERSECTIONS: a projection of white noise is cut by the cars driving on the road
10 LISTENING EXERCISES, IMAL, BXL
November 17th, 2016
Since 2009 Davide Tidoni has developed listening exercises through his workshops and artistic research on acoustics and the body. Ten of these exercises are presented at IMAL in the form of posters. These prints include graphic representation of the listening exercises with instructions to be realized as independent situational performances. The posters serve not only to capture the exercises in concept but also as guides for participants to encounter sounds distributed in space in relation to their sources considering shifts in frequency, amplitude, and rhythm.

Concept & realisation: Davide Tidoni / Production: Overtoon & Davide Tidoni / Graphics: Davide Tidoni & Marzia Dalfini / Editor: Brian Shabaglian / Printing: L'Appat Atelier / With the support of the Flemish authorities

November 18 – December 18 2016, Wed-Sun, 13:00-18:00
IMAL, quai des Charbonnages 30 Koolmijnenkaai, 1080 Brussels

MORE INFO ABOUT THE EXHIBITION HERE
3 NIGHTS DAMAGES, DANAE FESTIVAL, Milan
October 22nd, 2016
Compact and massive presence at Danae Festival. 6-7-8 November 2016. I will present 3 performances each night. All site specific pieces. It's one of my most ambitious set of performances ever. There's no entrance ticket. You donate what you want at the end. Click here for more details. The event is produced in collaboration with Sara Serighelli / Spazio O'.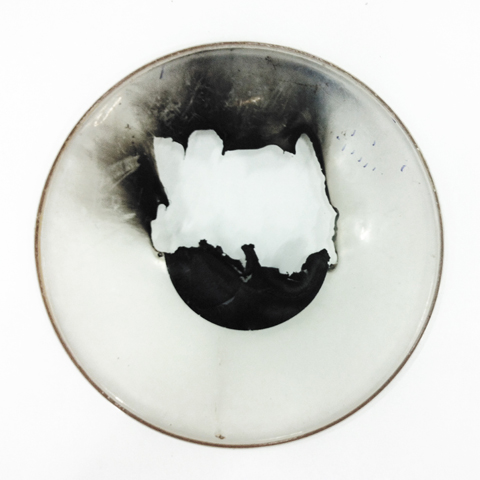 KOREA INVASION!!!
September 23rd, 2016
> 1 october, live performance at
UGEONGGUK
> 8+9 october, LISTENING/INTERVENTION workshop at
DOTOLIM
> MORE INFO
HERE
> During my stay I will also work with Choi Joonyong on my future audio release that will come out next year on
BALLOON AND NEEDLE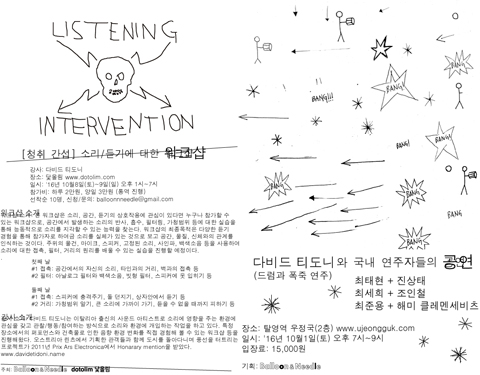 BATTLEFIELD – WARSAW june/july 2016
June 30th, 2016
Focussing on the sonic features and crowd movements that characterize protests and demonstrations I will present a series of public performances and interventions in Warsaw. The activities are prepared in collaboration with several people and groups each contributing in different ways and on different levels (research perspectives, local connections, political engagement, technical support, logistic base and human resources). The list includes: Donia Jourabchi, Edyta Jarząb, Krzysztof Marciniak, Cafe Kryzys/Syrena Squat, Rod Garden, Warszawska Federacja Anarchistyczna. The project is made economically sustainable thanks to the financial resources allocated by the AIR Laboratory programme at the CCA Ujazdowski Castle. Dates and locations: sat 2 july, 1pm, Rakowiecka 37 +++ mon 4 july, 7pm, Patelnia square +++ sat 9 july, 3pm>6pm, Constitution square.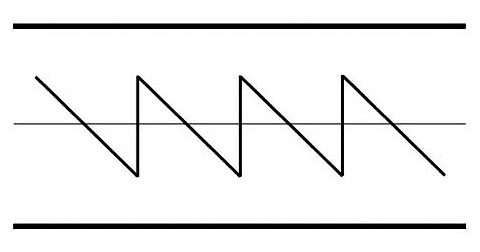 UP IN THE VALLEY 2016 – 25>29 JULY
May 26th, 2016
Registrations to the UP IN THE VALLEY WORKSHOP are now open. Read the CONTENT and DETAILS of the workshop. See some MAGNIFICENT DOCUMENTATION IMAGES from the last editions of the workshop.
DAVIDE INVADES SAARBRÜCKEN, 22-23 MAY
May 7th, 2016
As part of a 2 days prorgam, Davide will be in Saarbrücken with: the workshop LISTENING/INTERVENTION (sun 22, 10am>5pm), the performance CATCH ME IF YOU CAN (sun22, 10pm), and a TALK at the Hochschule der Bildenden Künste Saar (mon 23, afternoon). The program is a cooperation between Neuer Saarbrücker Kunstverein and the HBKsaar, Saarbrücken, Germany.
Milan Invasion, 18-22 April 2016
March 7th, 2016
Besides the presentation at Standards (see below), I have other things in Milan this April. 1) I am part of the initiative NOBODY'S BUSINESS. More info about NOBODY'S in Milan can be found: HERE. 2) I present my new performance CATCH ME IF YOU CAN as part of EXIL#10, 22 April 2016, Macao. 3) I perform THE CITY IS ON FIRE, 21 April 2016, secret location. CIAO CIAO CIAO!!!
THE SOUND OF NORMALIZATION, Standards, Milan
March 7th, 2016
I present the audio archive on football chants that I produced in collaboration with the ultras group BRESCIA 1911. 19 April 2016, h 20:30, Standards, via Maffucci 26, Milan.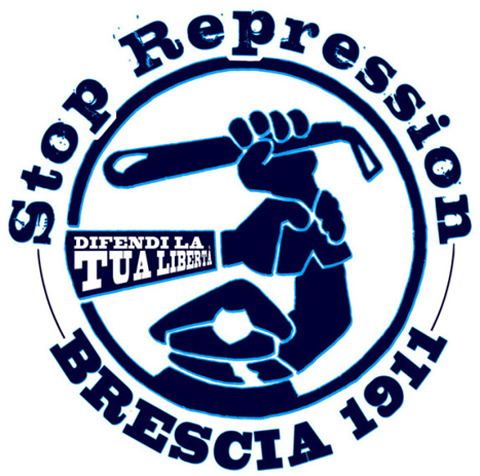 VENICE BY NIGHT – 15+16+17 APRIL 2016, VENICE
March 4th, 2016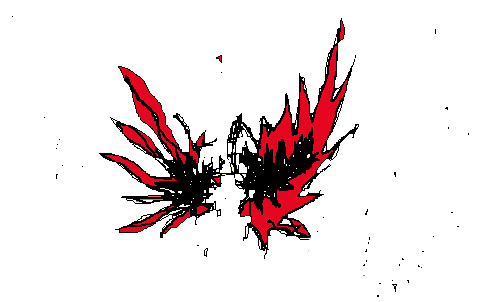 LISTENING/INTERVENTION WORKSHOP IN VENICE
AT NIGHT TIME WHEN THE LAGOON IS SILENT…
MORE INFO AND REGISTRATIONS HERE: http://liveartscultures.weebly.com/

DOWNLOAD THE DESCRIPTION OF ACTIVITIES PRESENTED IN THE WORKSHOP
3 NEW VIDEOS ON LINE – LINKS TO WATCH THEM
December 10th, 2015
I've recently published on line 3 new videos. They all relate to my research on listening as intervention and the activation of the acoustic space. +++ IN THE BLINK OF A EAR The video sees me triggering the acoustic response of an empty building by hitting the wall with a stick. To emphasize the hit, I adopted the following visual association: silence=black / sound=light. The title of the video is a clear reference to that. +++ UNDER THE BRIDGE Passages under bridges have always been interesting places for acoustic tests. In this video, the resonance of a concrete tunnel is triggered by the explosion of a series of firecrackers. +++ EXAGGERATED FOOTSTEPS This is me walking through different rooms of the same building. I compare the acoustic response of each room by means of a pair of metal plates that I attached to the sole of my shoes.








Ultras Recordings at ARGOS, Brussels
September 21st, 2015
I present a selection of audio recordings from my FOOTBALL CHANTING PROJECT at the SoundImageCulture Exhibiton at ARGOS, Brussels. The recordings come together with a text publication and a video. Opening: 3th of october at 18:00. From the 4th to the 18 th of October. Location: ARGOS / Werfstraat 13 rue du Chantier / 1000 Brussels. More Info: www.argosarts.org /// www.soundimageculture.org.