Attack/Decay is a night walk where participants are invited to explore the acoustics of specific locations by means of a custom built impulse generator device.
The acoustic qualities and the spatial features of the chosen locations serve as a point of departure for developing site related listening pieces.
Through direct experience, the walk introduces participants to primary acoustic principles and spatial listening, framed as a state of interference and interdependency with the propagation of sound in space.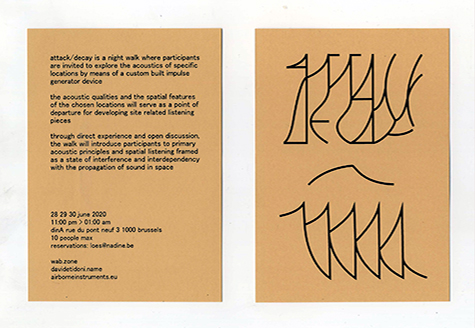 Technical development by Airborne Instruments.
With the support of nadine – laboratory for contemporary arts and the VGC.